The true work of art is but a shadow of the divine perfection.
:::

Michelangelo

:::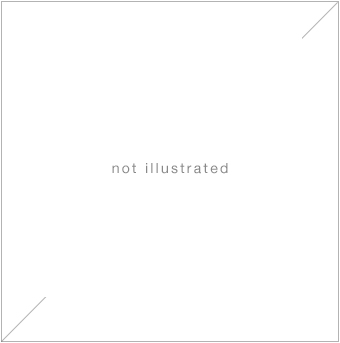 Margaret MacDonald
I am very much into my Modern art and sculpture. Give me anything from around 1890 to 1930 and you will find me in rapture. Abstracts are great but I do like a hint of something recognisable, a whisper of a woman's curve or a shiver of a window frame.
I don't have favourite artists as such but I do like certain schools. As there is so much to say I shall update this page regularly with new finds, and things that generally rock my artistic boat!
N.B. I cannot seem to find symbols in this blogger so there may be accents missing on some French words!
I first discovered Aubrey Beardsley when I started investigating 'Les Petite Journal des Refusee' a ephemeral bibelot written in 1896 but Gilett Burgess, a magazine that was written to mock the content and artwork of the Yellow Book, a British journal associated with the New woman
I adore his illustrations, especially Wilde's play Salome.
Salome 1896
Frontispiece for 'Venus and Tannhauser' 1895
Salome
The Masque of the Red Death. 1884-5
This of course leads on the the Glasgow school of art, the evidence of Beardsley's influence on artists such as Francis and Margaret MacDonald is fairly evident merely by looking - no real expertise is needed to pick up on the similar compositional grace and elegance, the sweeping lines, the exaggerated hair and features and elogated bodies and limbs - phatasmogorical. They attributed their influence to Austrian Artist Gustav Klimt, another favourite if mine who became prominent in the late 1800s; I ave this print of his work over my bed and it never fails to delight me.
Gustav Klimt 'Aqua Mossa' c. 1890




The influence of Klimt is clear but I don't think it is unreasonable that British Artist Beardsley is also influential. Because of his notoriety however, it may not have been sensible to acknowledge his influence on the work of young female artists.
MM 'Princess"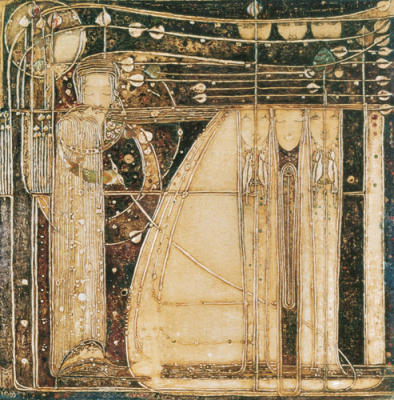 MM 'Operas of the Wind' (one of several plates.)
MM 'The White Rose and The Red Rose'
MM: 'Opera of the Seas'
FM 'Girl in a Tree'
FM, 'Spring White' 1912-1915
FM
Tis a long path which wanders to desire
1912-1915
FM 1915 'Sleep'
I love the feel of the fantastic in the work of the MacDonald sisters. It carries you away in to a dreamscape.
Later in the century this fantasy is challenged by the hard masculine lines of futurism and my personal favourites the Vorticists. Wyndham Lewis, head honcho, dark, bold, strong and sometimes menacing - an antithesis of what has gone before but none the less appreciable in my eyes.
Not sure about this one but you can just make out the steamer ship.
The Vorticists at the restaurant Tour De La Eiffel in London, Spring 1915. Notice how the women jessica Dissmor and Helen Sanders are out-with the group and looking on, the men taking centre stage.
Rebecca West c. 1931 by Wyndham Lewis.